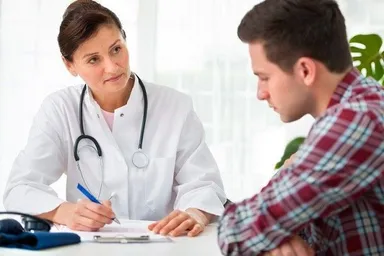 We generally expect your first visit to take 45 minutes to an hour. You will need to bring your driver's license or state picture ID and health insurance cards. If you are being treated for a worker's compensation claim or an auto injury we will need the claim number and pertinent information for billing purposes.
After checking in, you will be greeted by the doctor who reviews your health history and discusses your current condition. The doctor will perform an examination of the affected area and also do specific orthopedic and neurological tests to use as diagnostic tools.
The doctor will review his exam findings and discuss treatment options. After obtaining consent for treatment, the doctor will carry out the treatment plan and start you on your way to healing.
After the initial visit, a typical visit for treatment will usually take between 15 and 30 minutes. We make every attempt to keep your wait to a minimum.